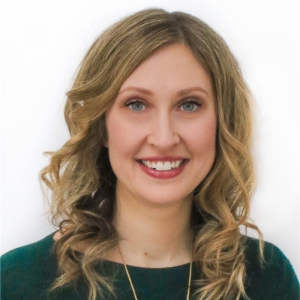 We're excited to announce that Fastmore Logistics has appointed Katie Dykstra as their Chief People Officer. "This is a new position for our business and we are very confident that Katie's experience and vision will have a tremendous impact from top to bottom," said Ray Sciuckas, President and Founder of Fastmore Logistics. "People drive our business and Katie's ability to attract, cultivate, train and retain top talent will accelerate our growth to becoming a world-class organization."
As Fastmore's CPO, she will oversee organizational strategy, recruitment, hiring, employees' professional development, and the company culture. Hiring Katie also marks an important milestone for our company as she will be the first C-Level female employee at Fastmore Logistics.
Before joining Fastmore's team, Katie was the Human Resources Manager at Assurance, one of the largest and most awarded independent insurance brokerages in the country. She also worked at Walgreens for eleven years in the loss prevention and employee relations departments.
Katie attended Roosevelt University where she received her master's degree in Human Resource Management. She also sits on the executive board of the Northwest Human Resource Council and is a board member of Chicago's 101 Best & Brightest Advisory. Katie also became a Certified Professional Coach (CPC) and is experienced with providing executive coaching and development programs for employees and managers. She's excited about her new role, getting to know everyone, and implementing an HR strategy that will help grow the company sustainably and successfully.
Learn more about Fastmore Logistics at www.Fastmore.com