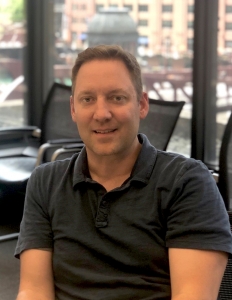 Maximize Today and Dominate Tomorrow
This year has kicked off with some exciting, new, initiatives for Fastmore.  In April, we shared our growth plans with the entire organization.  I understand that our initiatives impact our culture, so it is key that the organization is properly aligned. Our culture speaks directly to how and why we get things accomplished. We work daily to make sure our company's values and focus is represented in our actions. By sharing our vision, it unifies our message of taking ownership when things don't go to plan; collaborating creates better solutions; and security/compliance ensures our customer's peace of mind. Our uniques empower our people, our customers, to maximize today and dominate tomorrow.
Fastmore is currently shifting to more of a forward-thinking work culture. We want to create a systematic way of fueling future performance, rather than examining what happened in the past.   To achieve these results, we are examining better ways to communicate and give open, honest, feedback in real time. Actions speak louder than words at Fastmore and aligning behaviors to desired results will propel Fastmore to the next level. As we move through this year of change, I want to speak to our building blocks and how we plan to overcome adversity.
Investing in our People
People first, period! Our #1 asset here at Fastmore is our people, and the best way to support our people is by building a strong foundation and giving them the best tools. Our recent growth spurt was not immune to the inevitable growing pains, but we have a resilient bunch with a can-do attitude.  It is my responsibility, as the COO, to provide them with the best technology and structure, so my team can make the best decisions for our customers.
Earlier this month, we rolled out our proprietary transportation management system (TMS) to rave reviews. Our former system couldn't keep up with the ever changing Fastmore landscape. We needed a more robust, agile system with increased visibility. "Charlie" (cool name huh?) enables us to contextualize and nuance the data while improving overall analytics.  The dashboards provide real time information which allow us to be nimbler in a very fluid market.  Also coming in June, we will be rolling out a Learning Management System (LMS). This is important because it directly speaks to our Agility core value on how we proactively develop and grow our people, so they can respond to our suppliers and vendors.  The efficiencies gained from both systems is hard to quantify, but I do know our employees can do so much more with a whole lot less sweat.
To continue growing at our current pace, we need to build a foundation that supports our people and delivers results to our customers. Charlie has been implemented, now we can focus on learning/developing, seeing opportunity potential in every moment, individual failures and successes.
Our people come into the organization with a ton of energy, grit, and a willingness to learn. They have the spirit to take on the freight world. We provide them the tools and skills to conquer their goals.  Communication is paramount.  We are creating a platform where open, honest feedback is the norm. Together we will monitor progress, offer continuous learning, and examine performance data. Our managers emphasis is on the future production rather than assessing past performance.   If everyone focuses on behaviors over outcomes, then long term success will be better than projected. A properly developed performance management system will drive engagement, innovation, and teamwork.
This year we've faced some obstacles and have learned from every one of them.  We don't see these obstacles as failure, but as opportunities for improvement. We will fail when we stop trying. Hard work and overcoming adversity is in our DNA, so I'm not too worried about failures. I'm looking forward to our future.
Paul Van Bergen